United Airlines 777-200 Departing San Francisco
It's finally time to head out! I can't even begin to tell you how excited we are to have this moment finally upon us. Every day, multiple times a day for the last month, we've been checking the message portal from Bethany Christian Services, our adoption agency to see if there is any new travel info for us that will give an idea of when we're going. Three months ago, Bethany told us that travel typically happens about three months from when you receive the "Letter of Acceptance." Well, they nailed that prediction to within one day.
Wednesday morning (July 3) we'll catch a puddle jumper to San Francisco and then spend the next 12 hours on a United 777 on our way to Beijing. (Aviation geeks
click here
to see the flight track of yesterday's flight.)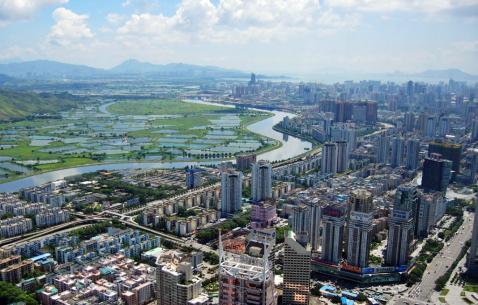 Nanchang - Jiangxi Province
Sunday the 7th, we head to Nanchang where we'll finally get to meet Emilia (that's what we're naming her) for the first time and spend the week settling in and getting to know each other. Leading up to this, we've assumed Nanchang to be kind of a small town for China - you know, maybe the size of Fresno. Well... I guess we really need to rethink our understanding of "small" in China, because Nanchang is a small city of 5 million!
US Consulate - Guangzhou
Saturday the 13th, we're off to Guangzhou where we'll spend the remainder of our time securing her Visa to enter the U.S. And then we'll finally catch a non-stop flight on China Southern back to L.A. (Airbus A380 double decker - And our seats our in the center section - very last row.)
China Southern A380 Landing at LAX
We cap that day off with a quick hour and a half flight on Southwest back to Sacramento and then it's time to truly begin living in this next chapter of Carey Family Life.